English
Book Top Inspirational Speakers & Artists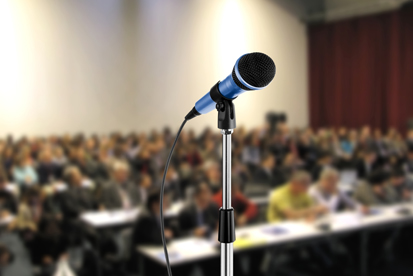 Book Inspirational Speakers, Artists, Free Hotel & Conference Booking Service
A Speaker from Boka Talaren guarantees success. Boka Talaren offers lecturers and artists direct contact with companies and organizations seeking their expertise or entertainment. The website is owned by Mace Speakers AB which was founded 1998 and is headquartered in Sparreholm in Södermanland and Stockholm. We have a wealth of contacts both in Sweden and abroad. New speakers are continuously added to our extensive network.
Members of Boka Talaren get twenty-four hour exposure on Sweden's new artist and speakers bureau.
Membership is valid for two years. The cost is only SEK 4000 excl VAT for the entire period. You can also choose one year for SEK 3,000 excl. VAT.
Speakers pay no commission, no hidden costs and get requests directly from companies that want to book their lectures.
Boka Talaren offers:
Marketing and direct contact with bookers
Opportunity to promote your books, courses & open seminars
Link to your website
Ability to add your blog
Opportunity to appear on Sweden's most attractive, greenest and most ethical speakers bureau
Ability to support Vi-Skogen free as the fee is tax deductible
No hidden fees for members & bookers do not have to pay anything to Boka Talaren, only the price agreed with the speaker or artist.
Enquiries via Email & SMS
Newsletter & Statistics
Companies looking to book a speaker can search, find and book a motivational speaker, lecturer, comedian or artist. The personalities that are available on the website are just a sample from our vast network. Boka Talaren can also help you free of charge to book good meeting rooms and hotels during your conference.
The company tailor-makes trainings and conferences within and outside of Sweden.We can through good international contacts book conferences at concessional rates, with accommodation, conference facilities and activities in a large part of the world, including Sweden.
If you find that the website doesn't present a suitable speaker or artist for your event please contact us at Boka Talaren and Mace Speakers AB. We have access to 1000´s of speakers.
Contact us today for top speakers & artists!
Linnégatan 78, 6 Floors, SE-115 23 Stockholm, Sweden
Phone: +46-8 22 20 10
Mobile: +46-70 7960509
E-mail: info@bokatalaren.se